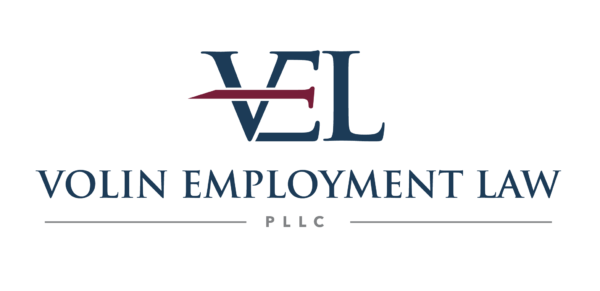 We help clients navigate their most important business and career decisions.
Employment disputes.
We counsel employees regarding wrongful termination, discrimination, retaliation, wage issues, and other workplace disputes.  If we cannot resolve your issues informally, we aggressively advocate on your behalf in state or federal court, arbitration, or mediation.
Employment transition.
We help employees transition between career opportunities.  We negotiate separation, release, and new employment agreements, and help you understand non-compete and other restrictive covenants – so you can protect your career and your future.
Protecting business rights.
We defend responsible employers against workplace claims.  More importantly, we help put the right contracts and culture in place to minimize the risk of disputes.  We also prosecute your rights against people and businesses that violate their obligations to you.
Growing Entrepreneurs.
Our ultimate goal is to help you grow and succeed. We offer a trained eye for your documents, and trusted counsel on the legal aspects of your business.  Together, we strategize on your critical decisions, so you can reach your potential.  
PRACTICE AREAS
Below are the areas in which we can help you.
Call us at (703) 988-1460 to learn more.
Workplace Discrimination
Unlawful discrimination based on membership in a protected class.
Harassment
Unwanted workplace conduct that may become unlawful.
Retaliation
Illegal responses to protected activity, such as reporting harassment.
Wage Issues
Payment of full and timely wages under state and federal law.
Business Disputes
Aggressive advocacy in state and federal litigation, mediation, and arbitration.
Contracts
The agreements that govern your conduct, rights, and obligations.
Separation Agreements
The terms and releases that protect your business and career upon separation.
Restrictive Covenants
Non-compete, non-solicitation, and other provisions critical to your future.
Business Formation
Starting with the right strategy and company structure.
Employer v. Contractor
Properly classifying and treating workers under state and federal law.
Employment Terms
Providing the appropriate benefits and leave required by law.
Entrepreneur Growth
The strategy and professionals you need to take control, grow, and thrive.
OUR  PROCESS
Your facts and your goals drive everything.
Strategy
For disputes, we identify your claims and defenses, and often prepare a demand letter or response.  For contracts, we improve existing documents and draft new materials you may need.  For business planning, we evaluate short- and long-term goals, and how to reach them.
Action
With a strategy in place, we move forward – with litigation, contract work, or legal counsel on business and growth.  We can also help you navigate the issues of a growing entrepreneur, such as intellectual property, estate planning, commercial real estate, exit planning, and more.
OUR FIRM
The experience to address your disputes, your documents, and your growth.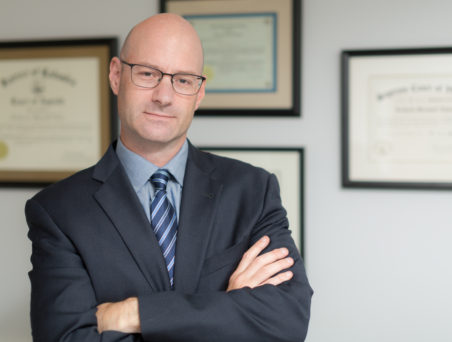 Know Your Options
I have 20 years of litigation experience. I know how to identity your options and choose the right strategy.  I work with clients to find ways to resolve disputes amicably, with as little cost and disruption as possible.  Sometimes that means informal negotiations, mediation, or arbitration.
Move Forward With Authority
When formal proceedings are necessary, I represent my clients with commitment and passion. I have prosecuted claims for individuals and businesses in state and federal courts, and arbitration. I have also defended challenges to corporate and individual conduct.
Transition
I help employees with important career choices.  I guide them through separation agreements and releases, non-competes, non-solicitations and other restrictive covenants.  If you are transitioning employment, I can help you protect your rights and your future.
Growth
I work with new and established businesses on their short- and long-term goals.  I help with corporate formation and organization, as well as company growth and the resulting array of contracts.  I also work with clients to build the professional team members they need to service such growth.
TESTIMONIALS
Kind words from our clients.
"Rich was key in working through an emotionally charged matter. At every step, he was clear about the options and their ramifications, always emphasizing the desired resolution. His attention to detail is excellent. I believe his strategy significantly improved the final outcome. Highly recommended."
J.C.
"
Of 30 years of experience in working with many attorneys . . . Rich Volin has been one of the smartest with a brilliant tactical mind, keen attention to details and complete dedication to his client's needs (working on evenings and weekends). When you hire Rich, no matter what the issue, you will have a very capable and caring attorney protecting and fighting for your interests."
S.S.

CONTACT US
Take the next step by contacting us.
VOLIN EMPLOYMENT LAW, PLLC
313 Park Avenue, Suite 200A
Falls Church, VA 22046
Volin Employment Law, PLLC
313 Park Avenue
Suite 200A
Falls Church, VA 22046
(703) 988-1460
Legal Information
Attorney Advertising.  Every legal matter involves unique facts and different applications of the law. Accordingly, not even the best attorneys can guarantee a result in a particular matter. Prior results, no matter how favorable, cannot guarantee similar future outcomes.
The materials on this site are for informational purposes only and are not legal advice. This site is not intended to create an attorney-client relationship.  You should not act or rely on any information on this site before seeking the advice of an attorney. Hiring an attorney is an important decision that should not be based solely upon advertisements.
All states and jurisdictions have statutes that make it unlawful for any person or group to hold themselves out as attorneys unless admitted and licensed to practice as an attorney. In some jurisdictions, this site may be considered advertising. The material on this site is not a solicitation in any state where our attorneys are not admitted and licensed to practice. The information on this site does not necessarily reflect the opinions of the firm or its attorneys or clients.  Moreover, that information is not guaranteed to be correct, complete, or up to date.
This site may contain links to other resources on the Internet. Those links are provided as citations and aids to help you identify and locate resources that may be of interest.  The links are not intended to state or imply that the firm sponsors or is affiliated with such links, or that the firm is legally authorized to use any trade name, registered trademark, logo, legal or official seal, or copyrighted symbol in the links.
If you communicate with us through this site or otherwise in connection with a matter for which we do not already represent you, your communication may not be treated as privileged or confidential and does not create an attorney-client relationship between you and the firm. If you communicate with us by e-mail in connection with a matter for which we already represent you, please remember that Internet e-mail is not secure.  You should avoid sending sensitive or confidential Internet e-mail messages unless they are adequately encrypted. If you would prefer to contact us via phone, our number is (703) 988-1460.
The firm may alter, suspend, or discontinue this site at any time for any reason, without notice or cost. This site may become unavailable due to maintenance or malfunction or computer equipment or other reasons. To the extent that the State Bar Rules in your jurisdiction require us to designate a principal office and/or single attorney responsible for this site, we designate the principal office as located in Falls Church, Virginia and designate Richard M. Volin, Esq. as the attorney responsible for this site.
For more information, please email us or call us directly at (703) 988-1460.
Privacy Policy
We are committed to protecting the privacy and confidentiality of the users of this site and of our clients. If users subscribe to our services or contact us for information, we use the information that you give us to provide you such subscription services, respond to your request, or send you information about the firm and our services.
Remember, if you communicate with us through this site or otherwise as to a matter for which we do not already represent you, your communication may not be treated as privileged or confidential.  Also, if you communicate with us directly by email or by our contact forms, please remember that no one can guarantee that Internet communications are secure. You should avoid sending sensitive or confidential Internet messages unless they are adequately encrypted.
If you have any questions about our privacy policies, please contact us or call us directly at (703) 988-1460.