Volin Employment Law, PLLC is your business lawyer for employment and commercial agreements and disputes.
We help businesses and employers
We help businesses and employers from formation to exit, and during each phase of growth.
We counsel clients on how to avoid disputes or resolve them informally. If formal proceedings are necessary, we aggressively represent our clients in litigation, arbitration, and agency proceedings.
We serve as your business lawyer for employment and other corporate issues.
We help employees and contractors
We help employees and contractors with the most important contracts in their career.

Employment offers and independent contractor agreements define your rights and obligations. Separation and release agreements often impact your future and limit how you can advance your career.
We advise you on these critical agreements to help you negotiate terms you deserve.

Lawyer for Business Start-Up
Engage a business law firm to help you start properly and establish owner rights and duties.
√ Business formation attorney
√ Operating agreements, shareholder agreements, and bylaws
√ Counseling on leasing, licensing, permits and insurance
Business Contract Lawyer
Build strong contracts to grow and protect your business.
√ Employment contract lawyer
√ Small business contract lawyer
√ Commercial contract lawyer
√ Severance agreement lawyer
√ Contract negotiation lawyer
Business Litigation Lawyer
Fair Contract Terms
Get help negotiating the contracts that have the biggest impact on your career.
√ Offer letters and employment agreements
√ Independent contractor agreements
√ Stand-alone agreements and policies
√ Separation and release agreements
√ Severance payments
Freedom to Work
Understand and negotiate the restrictions on how you work, and learn about your options.
√ Non-disclosures agreements (NDAs)
√ Non-disparagement and non-interference clauses
Understanding Rights and Claims
TESTIMONIALS
Below are some client testimonials and attorney endorsements. We are proud to have earned each one.
"I run a people-based business and having Rich as a resource is very relieving. Highly recommend."
- Phil H.
"Getting a business up and running presents numerous challenges and obstacles to navigate. . . . Rich provides the greatest value for the communication, transparency, and attention to detail his firm offers."
- ROOF ER
"Rich is a thoughtful and approachable attorney who is well-respected in the Northern Virginia legal community. . . . I would not hesitate to recommend a business owner to Rich for legal advice or litigation representation."
- Kathryn L.
"I believe that Richard's unique combination of tenacity, knowledge, and interpersonal skills yields excellent results, and I would not hesitate to work with him again."
- Gary R.
"
Of 30 years of experience in working with many attorneys. . . . Rich Volin has been one of the smartest with a brilliant tactical mind, keen attention to details and complete dedication to his client's needs . . ."
"Rich is a fantastic employment lawyer. . . . His knowledge of employment law is superb, he hunted down the precedents and wrote powerful communications that turned my situation around."
"Rich was key in working through an emotionally charged matter. . . . His attention to detail is excellent. I believe his strategy significantly improved the final outcome. Highly recommended."
 - John C.
"I've referred employment cases to Richard, trusting that his empathy, in-depth knowledge of the law, and experience would serve the client well."
- Richard D.
"Rich Volin is excellent. He reviewed my ten-year, franchise renewal agreement and offered a variety of suggestions to provide business and financial independence. . . . He is a creative thought partner and I am grateful he is a resource."
- Sandra H.
"I have volunteered with Rich for many years. . . . I recommend Rich to anyone with questions regarding labor and employment law matters."
- Michael L.
"Rich is a thoughtful, insightful lawyer who is often able to approach a difficult issue with a fresh perspective to keep the litigation moving forward."
- Adam S.
"I strongly recommend Rich for startup transactional and business litigation work. He's also a great asset, if you're established and in career transition."
- Elliott A.
CONTACT US
Contact us by email or schedule a phone consultation at a time that's convenient for you. We strive to be your business lawyer for employment and commercial needs.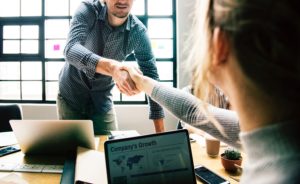 Volin Employment Law, PLLC
313 Park Avenue, Suite 200A
Falls Church, VA 22046
(703) 988-1460
[email protected]